One of our outstanding points is the international environment. Most of the linking study programs are lectured by the foreign teachers or the teachers who got the PhD or Master in the famous universities over the world.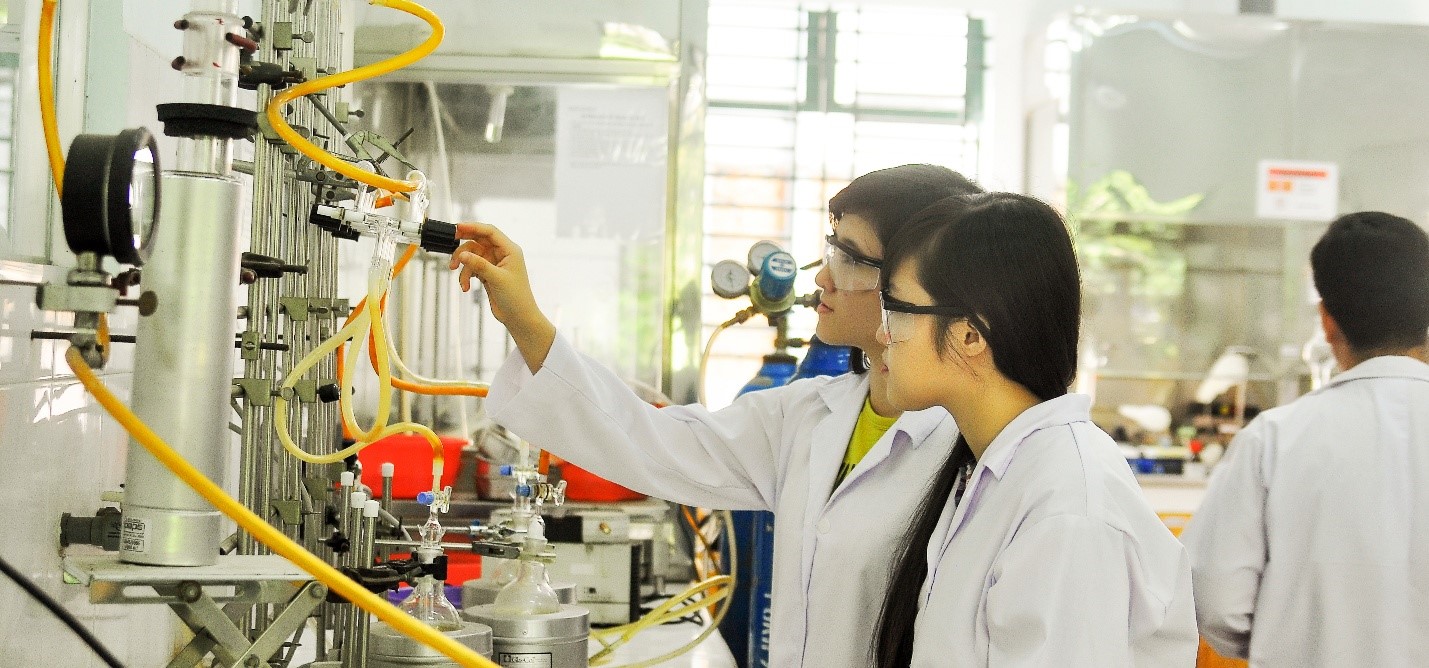 Established in 1957, Ho Chi Minh City University of Technology (Ho Chi Minh City University of Technology (Bach khoa)) – Vietnam National University offers a broad array of multidisciplinary programs and specializations with 33 undergraduate majors, 41 master programs and 41 doctoral programs. The university currently enrolls more than 25.500 students of all categories and employs nearly 1.000 highly-educated lecturers and professors graduating from the top universities all over the world.
In the past 60 years, HCMUT (HCMUT – Bach khoa) has put enormous emphasis on improving the teaching quality, which has been recognized and accredited with ABET, AUN-QA, FIBAA certification, CTI, ISO 9001:2008, etc. We aspire to influence and change the way science and technology is taught and researched in Vietnam.  While recognizing the strength of its heritage and traditions, we also engage in frontier research and academic endeavors that reflect and address the needs of a fast changing, knowledge-based world with 96 laboratories, 2 of which is nationally recognized, 14 researching center and a vast number of modern facilities and equipment.
Since 1992, HCMUT (HCMUT – Bach khoa) has actively developed a lot of cooperative programs with leading institutions from the USA, Australia, Japan, Holland, Germany, Switzerland, etc. These partnerships enhance individual strengths, bring about opportunities for teaching, learning, discovery and innovative new programs. Such a strong international collaboration also serves as an assurance for our education quality and potential for surging further in the future. Our global partners are also very crucial in the university's efforts to become a global university of excellence.
Since 2006, HCMUT (HCMUT – Bach khoa) has developed and implemented the undergraduate and graduate cooperation programs in a variety of fields, including Electrical – Electronics Engineering, Mechanical Engineering, Mechatronics Engineering, Civil Engineering, Computer Science, Computer Engineering, Software Engineering, Chemical Engineering, Pharmaceutical Engineering, Petroleum Engineering, Environmental Management and Engineering, Business Administration
HCMUT (HCMUT – Bach khoa) has also established a number of collaborations with reputable international partners with an aim for our students to transfer abroad in their last two years of undergraduate program and receive an internationally recognized degree, including:
University of Illinois at Urbana-Champaign
University of Illinois at Springfield
Rutgers University, Catholic University of America
University of Massachusetts Boston
The University of Adelaide
The University of Queensland
Griffith University
La Trobe University
University of Technology Sydney
Kanazawa University
University of Technology Nagaoka
Entirely taught in English, our international programs provide students with both academic knowledge and essential working skills for a globalized world. A comprehensive range of extra-curriculum activities from science conferences, academic clubs to charitable activities, etc will enable our students to develop the sort of core competencies that are critically required by the community and employers, such as creative and independent thinking, communication skills, teamwork, organizational and decision-making capabilities.
HCMUT (HCMUT – Bach khoa) is totally committed to bringing a high quality international education environment to students in Vietnam and the surrounding regions.
Get in touch with us
Leave your question or concern through the following channels, we will contact with you the soonest possible.