EXCHANGE PROGRAMS
Experience international academic and cultural ambience at Ho Chi Minh City University of Technology
REGISTER TODAY
To promote cultural understanding throughout the world, Ho Chi Minh City University of Technology (HCMUT) provides international students with many opportunities to immerses you in new experiences in Vietnam.
Ho Chi Minh City University of Technology (HCMUT) – Vietnam National University Ho Chi Minh City, established in 1957, is a state-owned and comprehensive university in Vietnam.
Our study abroad programs are for international students looking for a short-term, academic, or culture exchange program.
WHY STUDY ABROAD IN VIETNAM AT HCMUT?
A university member of Vietnam National University Ho Chi Minh City
Located in the heart of Ho Chi Minh City, Vietnam's largest metropolis and a political, economic, and cultural hub of the south
Accredited at institutional-level and program-level by: AUN-QA, HCERES, FIBAA, ABET and many more
Offer study programs which are fully delivered in English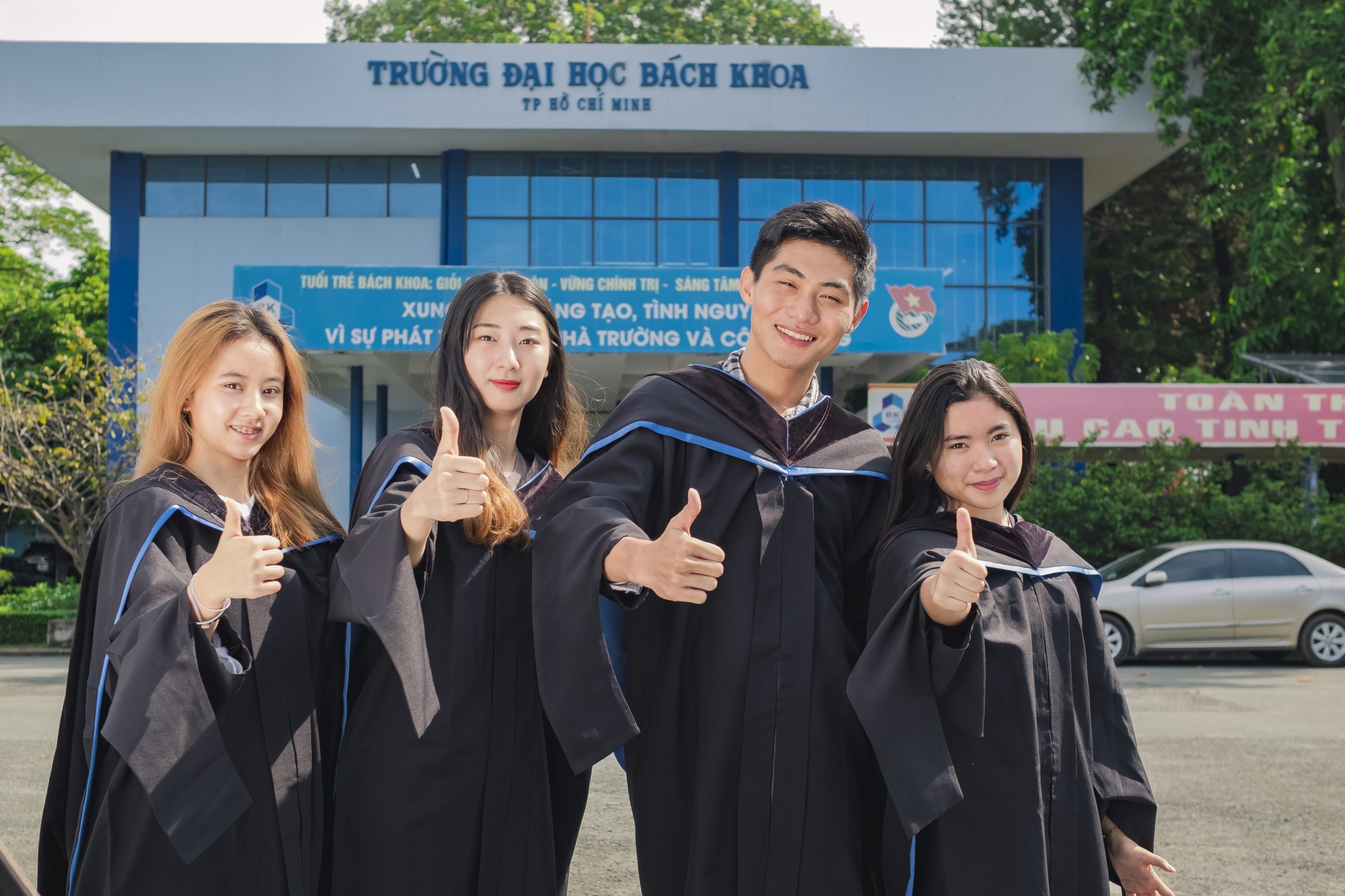 1 | Apply Online
Complete online application form and submit required documents depending on exchange program
2 | Accept Offer
Qualified students following instructions to do next steps
3 | Support Services
HCMUT supports students in getting Vietnam's visa approval letter, dormitory registration, airport pickup
4 | Complete admission process on arrival
Attend orientation session & enjoy exploring HCMUT and Ho Chi Minh City
INTERNATIONAL STUDENTS EXPERIENCE VIETNAM AT HCMUT
Our campus is spread across 14 ha in the heart of Ho Chi Minh City in Vietnam. Get an immersive, interactive view of HCMUT and learn about all the resources and perks that come with studying at HCMUT.
ACADEMIC EXCHANGE PROGRAM
Remain full-time status at your home university while being abroad. Students could choose to exchange from one semester to one year at HCMUT.
✔ Wide range of majors to choose
✔ Various students' activities to enjoy
✔ Merit scholarship opportunities on enrolment
CULTURAL EXCHANGE PROGRAM
Attend a range of academic and cultural activities to find out the Vietnamese lifestyle and culture.
✔ 14-day intensive experiences
✔ Diversified activities in four strands: academic experience, cultural experience, physical activities, community awareness
HAVE QUESTION?
Leave your question or concern through the channels below.