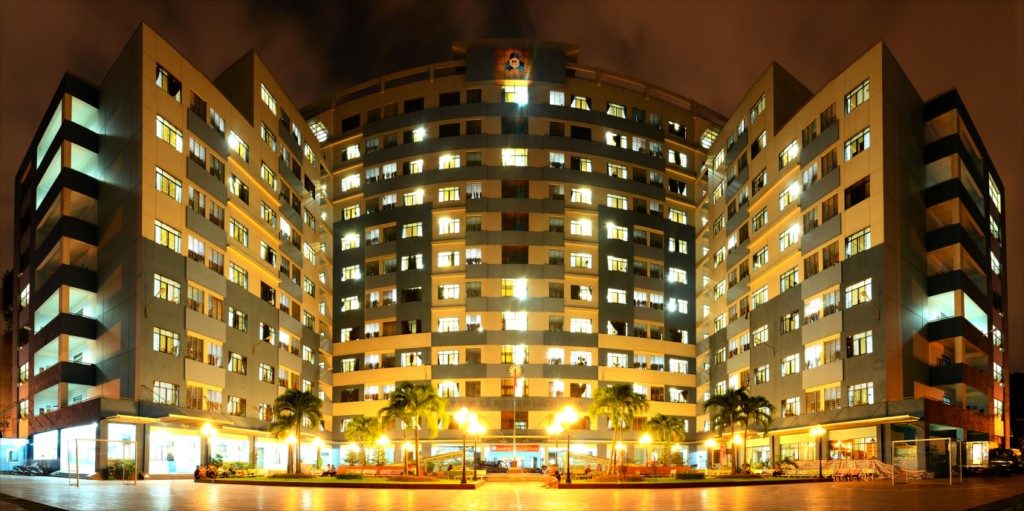 Ho Chi Minh City University of Technology (Bach khoa) (Ho Chi Minh City University of Technology) dormitory is located at 497 Hoa Hao st, 7 Ward, 10 District, in the downtown area of Ho Chi Minh City. It is only about 1 km away from the University, 5 km away from Tan Son Nhat International Airport, 3km away from main train station. There are also a lot of busses in this area, so commuting and travelling are convenient with many different choices of transportation. In addition, it is also near big shopping center and supper market such as CoopMart, Hung Vuong Plaza, Thuan Kieu Plaza and so on… Therefore, HCMUT – Bach Khoa dormitory is not just a place for students and professors to stay, but also to live & enjoy.
Our dormitory offers international students various types of accommodations for providing comfort and modern technology.
20 rooms with 43 square meters each room for foreign students only. Each room can fit 4 students.
Room features include private bathroom, clothes drying place, refrigerator, hot/cold water, 4 beds, 4 safe cases, 4 computer tables with bookcases, 4 iron chairs, shoe cabinet and a big table, wireless internet connection, and a community room with cable television.
6 elevators, 5 staircases, fire prevention system, automatic fire alarms, and emergency exits. 5.000 m2 basement parking lot managed by modern inductive card system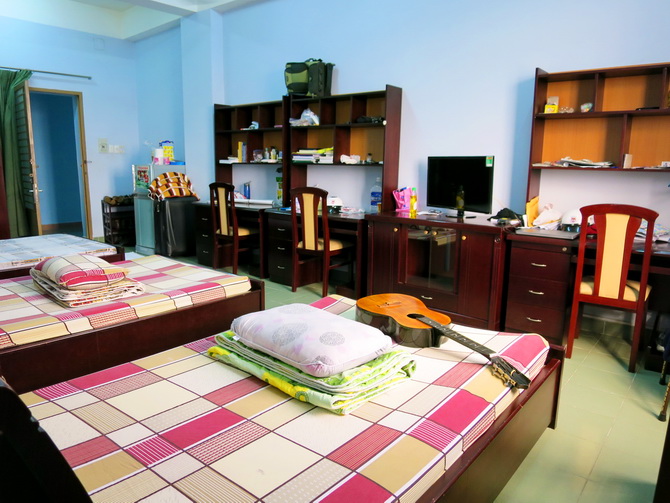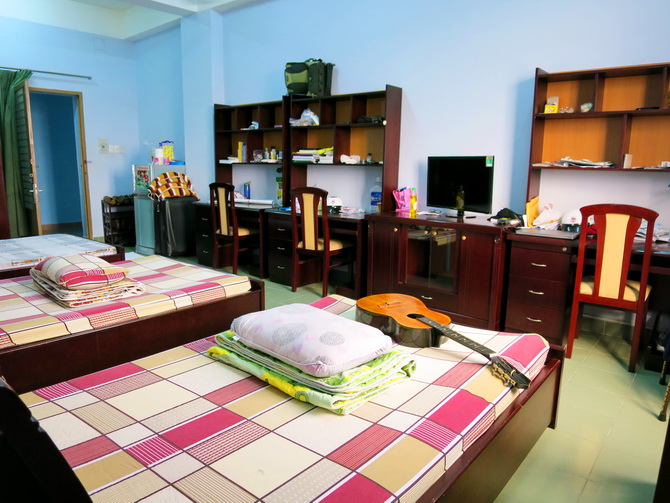 Modern library including 2 book stores, 100 seats and 10 computers. Students can study, read books or use computers here.
There is 1 computer lab containing 140 computers with high speed internet access that help students search information, study in group or to relax.
Cafeteria with 300 square meters, community room, infirmary, ATM, …
Our dormitory is located in a very ideal place that students can easily reach bus stop, airport, train stations, shopping center and so on…
There are also a lot of busses in this area, so students just need to pay low price for travelling.
Dormitory fee is around 100 USD/ person /month