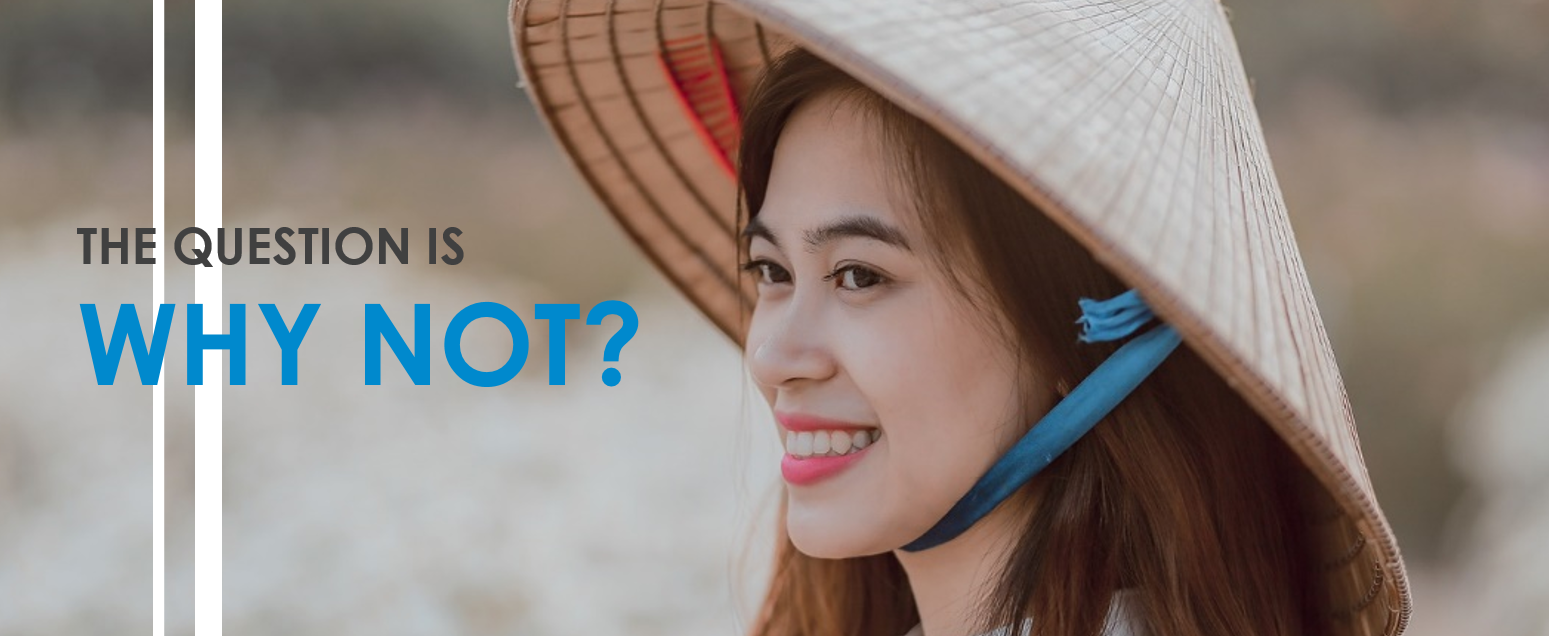 VIETNAM: A SPOTLIGHT OF SOUTHEAST ASIA
Vietnam (the Socialist Republic of Vietnam) is one of the most dynamic emerging countries in Southeast Asiaregion. Vietnam is bordered by China to the north, Laos to northwest, Cambodia to the southwest and the sea to the east and southeast.
Hanoi is the capital and also the second largest city of Vietnam. The city lies on the right bank of the Red River. October 2010 officially marked 1000 years since the establishment of the city.
The largest and the fastest developing city is Ho Chi Minh City, which is located in the south of Vietnam and is 1,090 miles south of Hanoi.

From Ho Chi Minh City to Hanoi, Vietnam's higher education universities & institutions offer broader and broader range of programs which are taught in English. This very first aim of the programs taught in English was to provide international study environments for Vietnamese students as well as to prepare them English & skills for future integration. With the fast growing in economy and globalization, leading universities and institutions has started to recruit international students to come and study in Vietnam, which make the country comes closer to multi-culturalization and integration.
What makes Vietnam a ultimate destination for pursuing higher education? Read more below!
Fast-moving city with a high speed of internationalization
Vietnam's per capita GDP growth since has been among the fastest in the world. Vietnam continue to strengthen the economy in 2016, with estimated GDP growth rate of 6.70 percent. In the long-run, Vietnam is estimated to reach 6.90 percent for the GDP Growth Rate in 2020, according to Trading Economics (New York, USA).
Ho Chi Minh City (also called Sai Gon) is described as the most important economic center in Vietnam as it accounts for a high proportion in the economy. The city is now more and more culturally deversified with international people and businesses coming to Vietnam. This plays apart in making the city always be dynamic and moving. Hanoi, Da Nang are the second and third busiet cities with fast growing rate and investments from global businesses.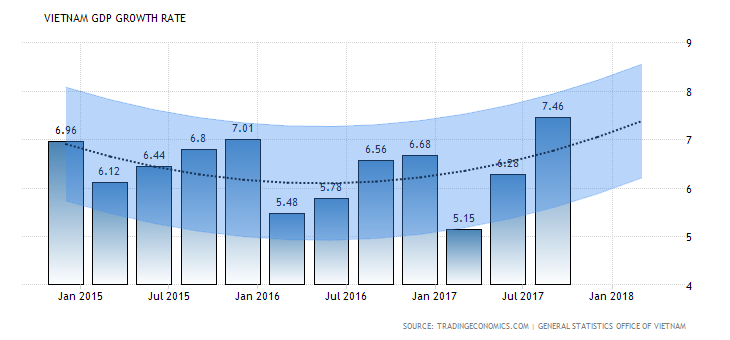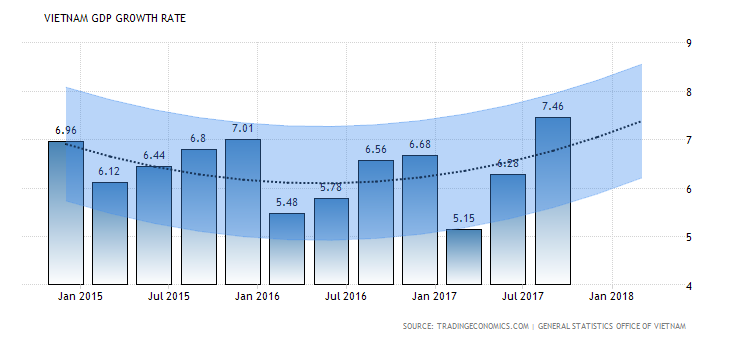 Broad ranges of study programs accredited by prestigious organization.
Vietnam is on the way pursuing accreditation for more education programs. According to latest update of Vietnam Government Portal on education (5 August 2016), Vietnam has 62 internationally accredited programs nationwide by prestigious organizations namely ABET (Accreditation Board for Engineering and Technology certification, USA), AUN – QA (Quality Assurance In Asean University Network), FIBAA (Foundation for International Business Administration Accreditation), ISO 9001: 2008, etc.
Among 62 accredited programs, Ho Chi Minh City University of Technology (Bach khoa) (Ho Chi Minh City University of Technology ) – Vietnam National University (HCMUT – Bach khoa – VNU) has 23 internationally accredited programs. Also, HCMUT(HCMUT – Bach khoa) is the first and currently the only university achieving the ABET accrediation for Computer Science and Computer Engineering undergraduate programs.


Visa Support
Vietnam Ministry of Foreign Affairs has issued visa exemptions for citizens of 24 countries with upto 30 days. Citizens from other countries can apply online for their visas to Vietnam.


Socio - political stability and safety
When it comes to choose a country to live in or study abroad, socio – political factors are also taken into consideration. Vietnam is ranked 59th in the world for the level of peacefulness. According to the Global Peace Index 2016 Report of the Institute for Economics and Peace (IEP), Vietnam scored 1.906 point and is classified as high level of peacefulness. Vietnam is also ranked 54th on Societal Safety And Security Domain with 2.224 points.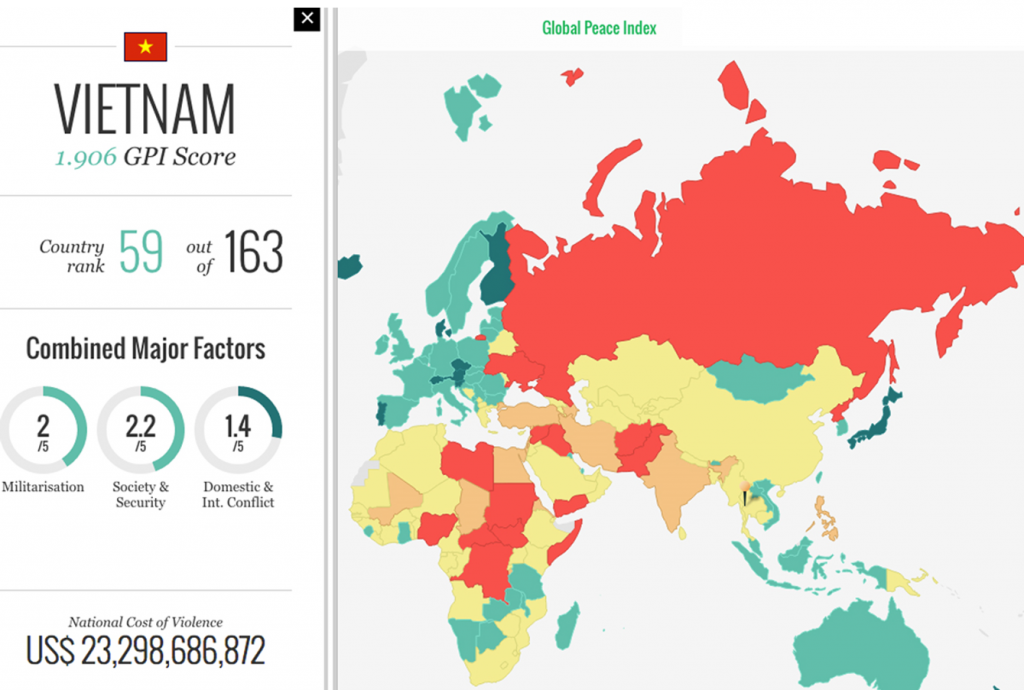 Exquisite cuisines & multi-cultural activities
Vietnamese cuisines make up an important part in deeply reflecting its culture. The cuisines are various from regions to regions, but they share two main similarities. First, steamed rice almost always makes most of every lunch and dinner. Second, most of Vietnamese dishes have a lot of fresh vegetables, which partly flavored the taste of the cuisines.
Apart from the cuisines, there are cultural activities that makes you feel the culture. The biggest and the most cultural holiday is the Lunar New Year Holiday. People also celebrate popular holidays in the world such as Valentine's Day, Christmas, etc.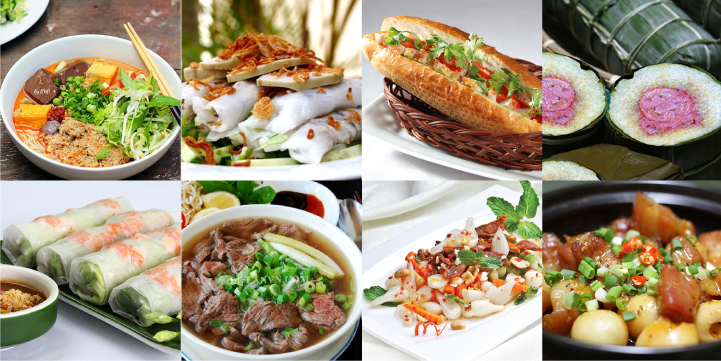 Spectacular modern & ancient attractions
Although Ho Chi Minh City is the most modernized city, but still keeps its traditions, especially when there are holidays or festival. Ha Noi is famous for its ancientness with over 1000 years of history.
Hue, a tranquil and peaceful city, is well-known for its historical sights as Hue was once the imperial capital. The Complex of Hue Monuments is recognized by the UNESCO as the World Heritage Site.

Da Nang is a young and energetic coastal city, which is also voted to be the top 10 tourist destinations on the rise in the world by TripAdvisor, the global travel search engine. Most of Vietnamese people also see Da Nang as the most worth-living city in Vietnam.
Beside the three biggest cities, Nha Trang, Da Lat, Phan Thiet, Can Tho, etc. are worth-visiting cities for their own uniqueness.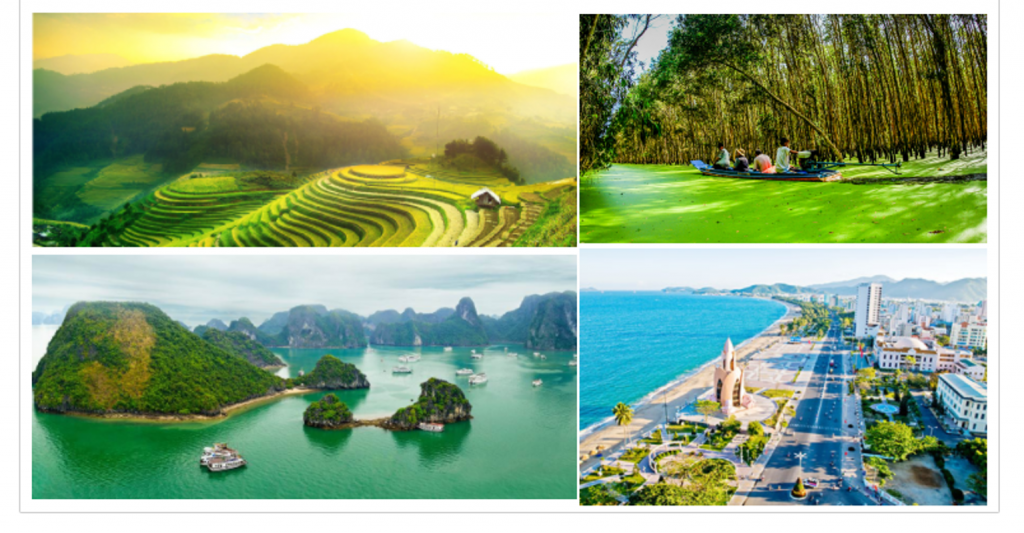 HAVE QUESTION?
Leave your question or concern through the channels below.