During the global outbreak of COVID-19, some international students decided to come back to their hometown, some others chose to stay in their host countries at the moment. Why? Let's hear some opinions spoken up by a group of HCMUT – Bach Khoa international students who had made up their minds to stay in Vietnam during the pandemic for their own and the society's safety!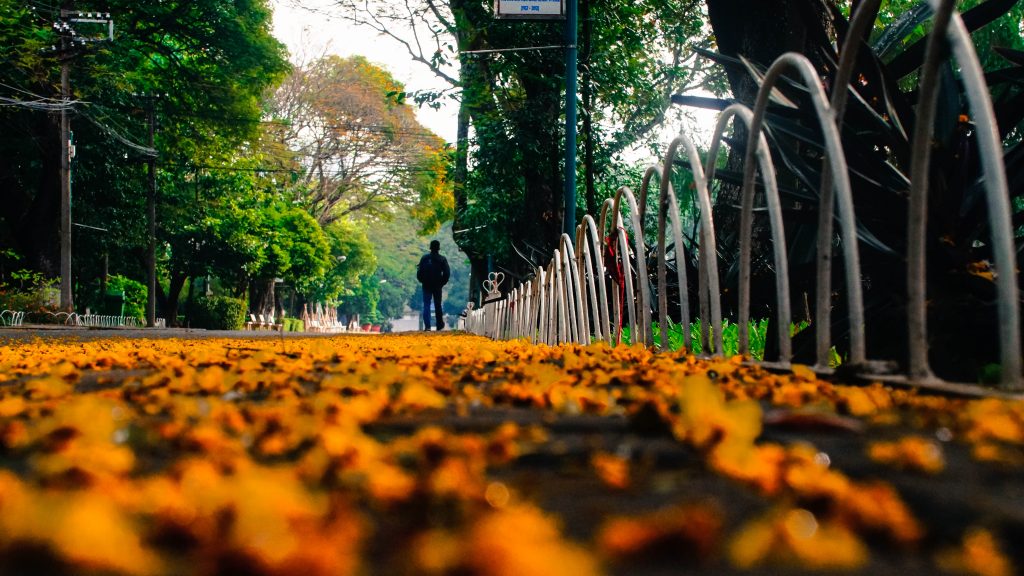 The most reasonable choice…
It is certain that during this challenging period, we all want to go back to our hometown for many reasons: the feeling of staying here alone is not so fine, our parents want us to fly back home,… But the idea of staying at the dorm at present isn't something threatening at all if we think about the risks that we might have to take in case we took international flights. 
"Actually I really want to go back to my country," said Putri Basenda Tarigan, taking Construction Management, International Master Programs (BK-IMP), Intake 2019. However, she clearly knew that it would be too risky for herself and her family as well because the possibility of infection when taking flights is incredibly high. 
As of May 5, the fact that Vietnam has not recorded any new COVID-19 cases for 19 days and 232/271 of the affected patients have recovered and been discharged from hospitals shows that Vietnam is handling well in this fight. "My other expat friends who also chose to stay believe that Vietnam is currently one of the, if not THE, safest country to be in right now," said Banlasan Austria Denver, taking Construction Management, International Master Programs (BK-IMP). Another student also agreed with this opinion: "I have complete faith in the way the Vietnamese Government handles this outbreak and I believe that staying here will be more secure than going back to my country." – Zwe Man Aung, taking Construction Management, International Master Programs (BK-IMP), Intake 2019. He also shared there might be some difficulties coming back to Vietnam after leaving due to safety issues in immigration, so staying here turned out to be reasonable.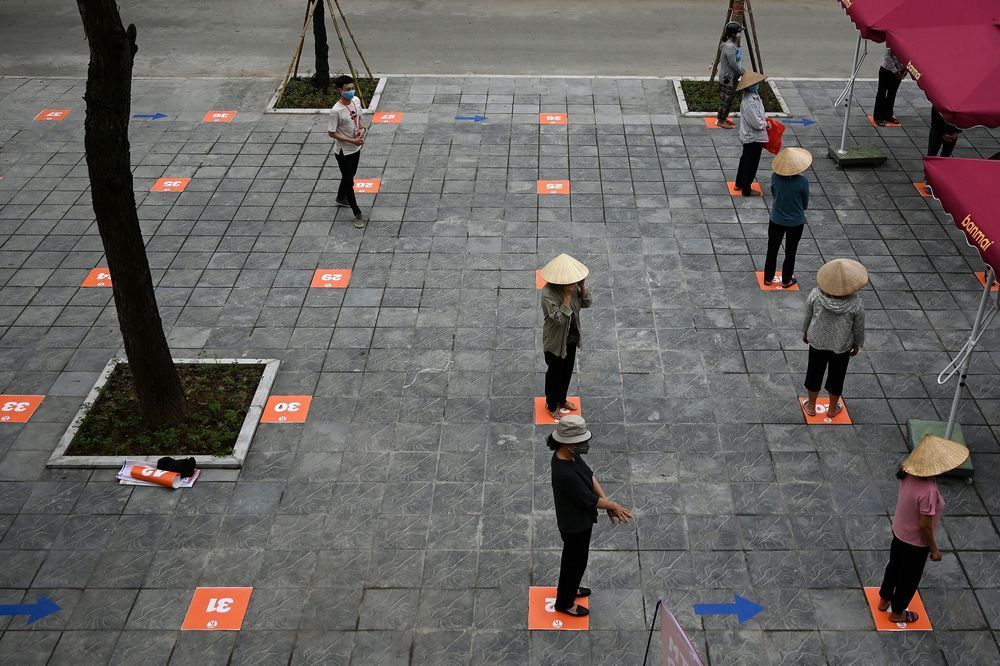 The fellow students also shared that their family back in their home countries were also extremely concerned about their children staying in the host country at the beginning, but knowing that they were doing well in Vietnam somehow eased the parents' worry. 
… With some inconvenience at the beginning…
Saigon is surely a dynamic metropolis with a ton of recreational activities in… the normal life before the pandemic. During the lockdown time, restaurants, cinemas, and malls are being shut down, flights are pleasantly limited, not just in Saigon but everywhere in Vietnam. What can we do here without these facilities?
"I must admit, because of restricted mobility, my daily life took a bit of a turn," shared Denver,  "Most of the establishments I frequent are closed, as it is with most gyms, bars, and restaurants." Zwe also agreed that he found it a little difficult because he couldn't go out freely to the supermarket near HCMUT – Bach Khoa's dormitory for groceries. 
However, these 2 guys along with Putri agreed it has been fine so far to cope with the inconvenience of not going out. Zwe and Putri can still eat out "at home" by ordering food from different service platforms. And Denver also shared that staying home is a responsible thing to do during the pandemic since he is a staunch advocate of #StayAtHome, so when the city and the dormitory imposed movement restrictions, he just fully supported it.
"It's 'inconvenient' on a normal day, sure, but what is a bit of inconvenience if it means you're contributing to the collective effort of battling the pandemic." – said Denver.
… Tips to kill boredom at home (or wherever you are staying still)
Just like any of us, international students must feel so empty during the quarantine. Let's hear some of their suggestions that they did try to be occupied at home!
With the shut-down recreational spots out there because of the social distancing, we can actually entertain ourselves by either digital or non-digital things, "I do recommend you to read books or watch movies, especially movie series with lots of episodes or play games". But remember to finish your online assignments or else you will end your courses before the outbreak ends!
Meanwhile, other students choose to stay in shape even during the quarantine! "I think living in the dormitory at this time provides convenience at the very least. I can't go to the gym or swim, but there's plenty of space at the dorm to play sports and do some laps", shared Denver. Some further advice from Denver is that we shouldn't force ourselves to be productive at this time as it could cause more stress. The pandemic is stressful enough! So, don't be too harsh on yourself, buddies!
Life of international friends at HCMUT – Bach Khoa, Vietnam turns out to be fine at the moment despite some inconvenience from the beginning. Actually, no matter where you are, you will be safe if you stay home and properly conduct the social distancing campaign, according to the Government direction. So, enjoy our quarantine, but don't indulge yourself too much. Have fun staying home!
Special appreciation to our HCMUT – Bach Khoa international students – Banlasan Austria Denver, Putri Basenda Tarigan, Zwe Man Aung for featuring in this piece of news!
Some courses are re-opening for students from May 4 (Pre-University classes, special classes, etc.)
On May 11, all of HCMUT – Bach Khoa students are required to be prepared to get back to classes. However, some general courses will still remain taking place online until the next announcement is made, in order to curb the spread of COVID-19 in society.