Bach Khoa E-Job Fair 2020 and the 3rd round of "Trial Interview – True success" took place vibrantly on the 13th of June at HCMUT – Bach Khoa. Both two events are parts of the "Businesses and Students 2020" program series organized annually by the Student Service and Career Center (SSCC) at HCMUT – Bach Khoa.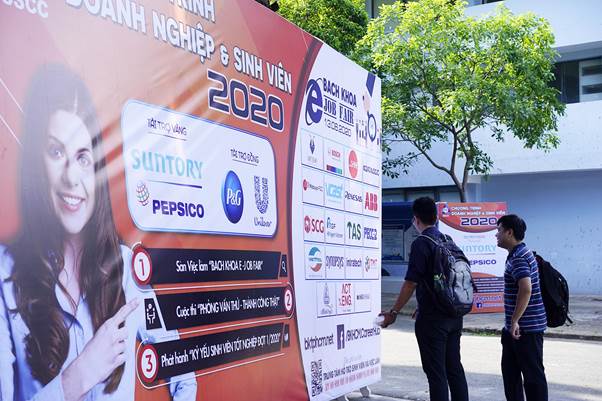 In 2019, many students and graduate students had opportunities to access the job information easily through the career fair. Following the success of this event in the previous years, the SSCC continuously organizes Bach Khoa E-Job Fair 2020 with the desire to accompany and assist students in finding businesses that are in need of recruitment.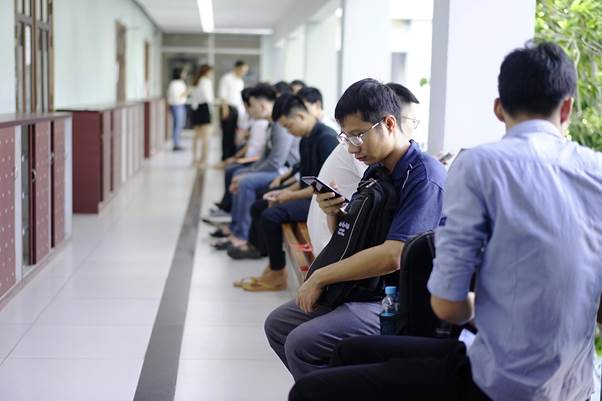 With the mission of being a bridge between enterprises and students, the SSCC has connected with more than 20 domestic and foreign corporations including Suntory Pepsico Vietnam, Unilever Vietnam, P&G Vietnam, Viettel Network Corporation, Bosch Vietnam, SCG Group, Power Engineering Consulting Joint Stock Company 2, ACT Engineering Vietnam, Datalogic Vietnam, TAS Vietnam, RGF HR Agent Vietnam, Renesas Vietnam,… Therefore, the SSCC has brought many job positions and internships suitable for students in many faculties such as Computer Science, Electrical – Electronics Engineering, Mechanical Engineering, Chemical Engineering,…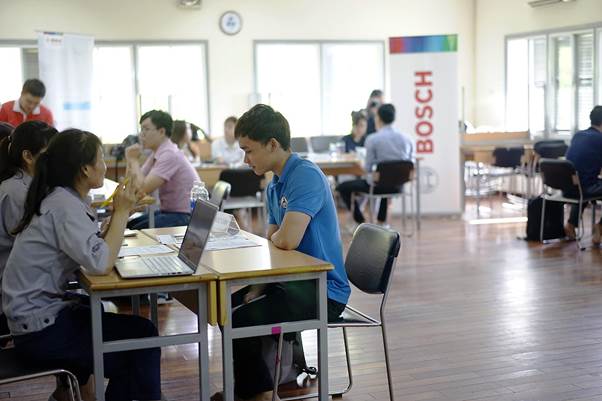 The event has attracted more than 400 online applications, of which 70% are HCMUT – Bach Khoa students who are about to graduate in July 2020 and have just graduated in October 2019. After the CV selection round, businesses have contacted nearly 300 applicants for the interview . The latest feature of the "E-Job Fair 2020" Employment Platform is that in addition to the face-to-face interviews like every year, some businesses have chosen to interview online such as Suntory Pepsico, Unilever Vietnam, Renesas Vietnam, … It is a popular form of recruitment in multinational corporations, thanks to its convenience and time savings. In the coming time, the SSCC will continue to expand this kind of interview.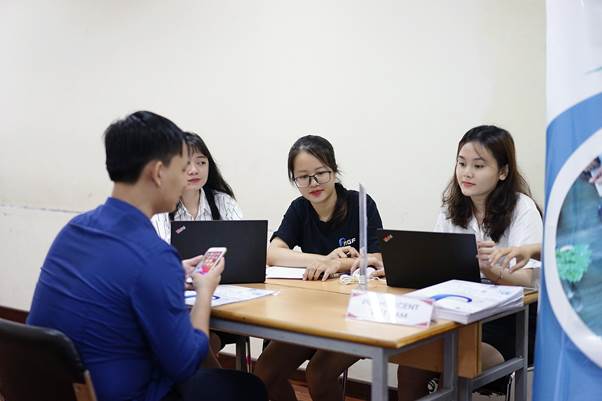 The Bach Khoa E-Job Fair has become an important annual activity for HCMUT – Bach Khoa students as well as domestic and foreign enterprises. In addition to providing employment and internship opportunities for students who are about to graduate at the university, events also effectively strengthen the cooperation between the university and businesses.