The Center for Research and Development of Software Engineering and Artificial Intelligence (RD-SEAI) is co-built and operated by IVS Joint Stock Company (IVS) and Ho Chi Minh City University of Technology (HCMUT). The signing ceremony took place at HCMUT on the morning of October 12, 2023.
RD-SEAI Center will combine research and development between businesses and HCMUT by performing market demand forecasts, supporting interns, training professional skills for students, and providing high-quality human resources for the Japanese labour market.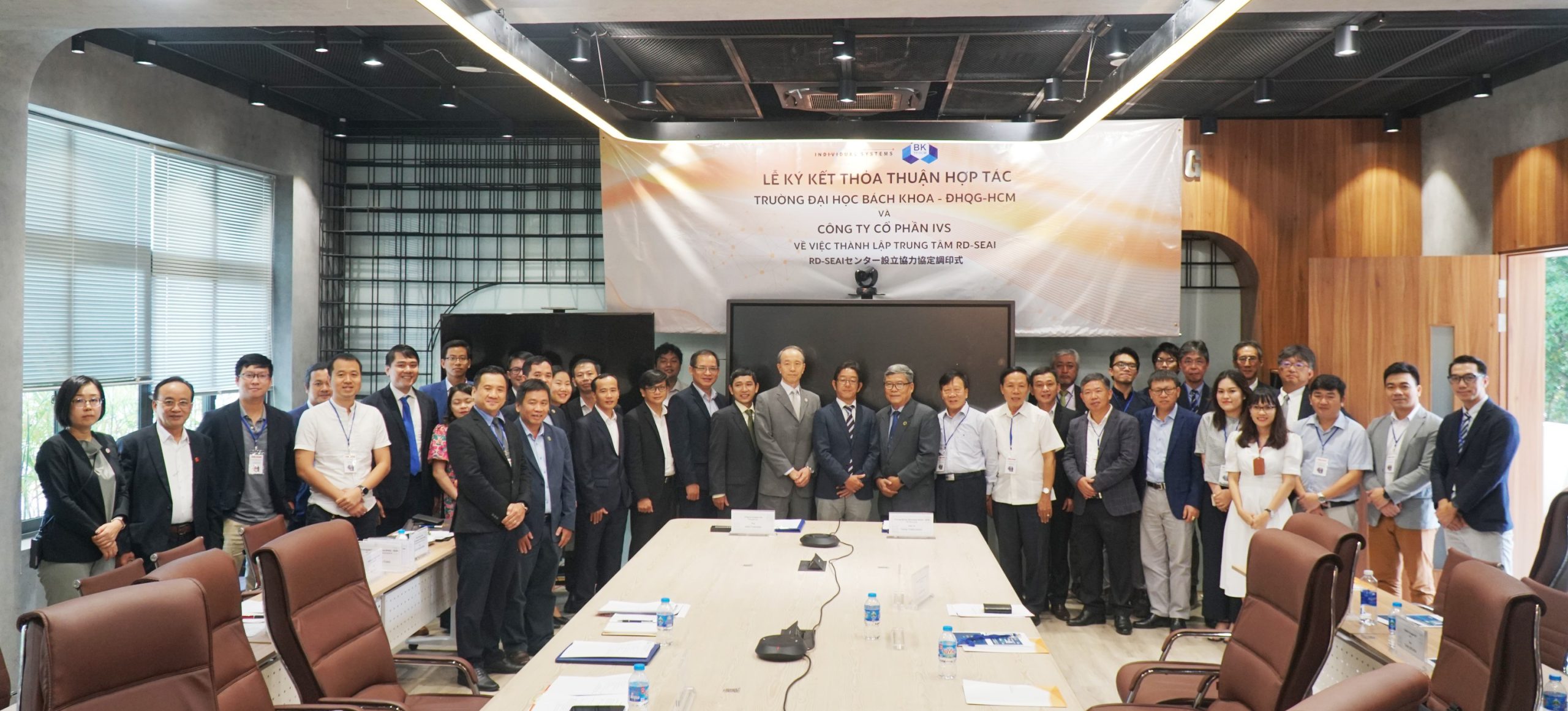 The project will be implemented in the period 2023-2028, divided into three phases with plans and output products under the mutual brands between IVS and HCMUT such as IBK-Job (a full-service system of training, orientation, and job placement for graduates), IBK-Cyber (a system to ensure information security for businesses according to ISO 27001 and ISO 27002 standards), IBK-EDX (toolkit for the digital transformation of businesses), IBK-SocialListening (system for monitoring, listening, and analyzing social networks to provide market information for businesses), IBK-LegalBot (software that automatically answers questions and provides legal information to businesses). Besides that, there are the IVS's scientific research sponsorship packages and scholarships for HCMUT and students worth from 500 million VND to 1 billion VND for each period.
IVS is one of the largest companies with 100% Japanese investment capital in Ho Chi Minh City in the field of information technology. Mr. Asai Takashi – General Director of IVS, shared that he has accompanied students by opening Japanese language classes, and then sent those who have good Japanese language skills to work in Japan since 2000. Nowadays, Japan is one of Vietnam's most important partners – it is the largest ODA donor country and the second largest investor in Vietnam. Many Vietnamese engineers have chosen Japanese businesses as a place to start their careers. After many years of working with Vietnamese colleagues, Mr. Asai highly appreciates HCMUT graduates with professional qualifications, attitudes, and excellent foreign language skills. That is also the reason why motivated IVS to promote the RD-SEAI project with HCMUT.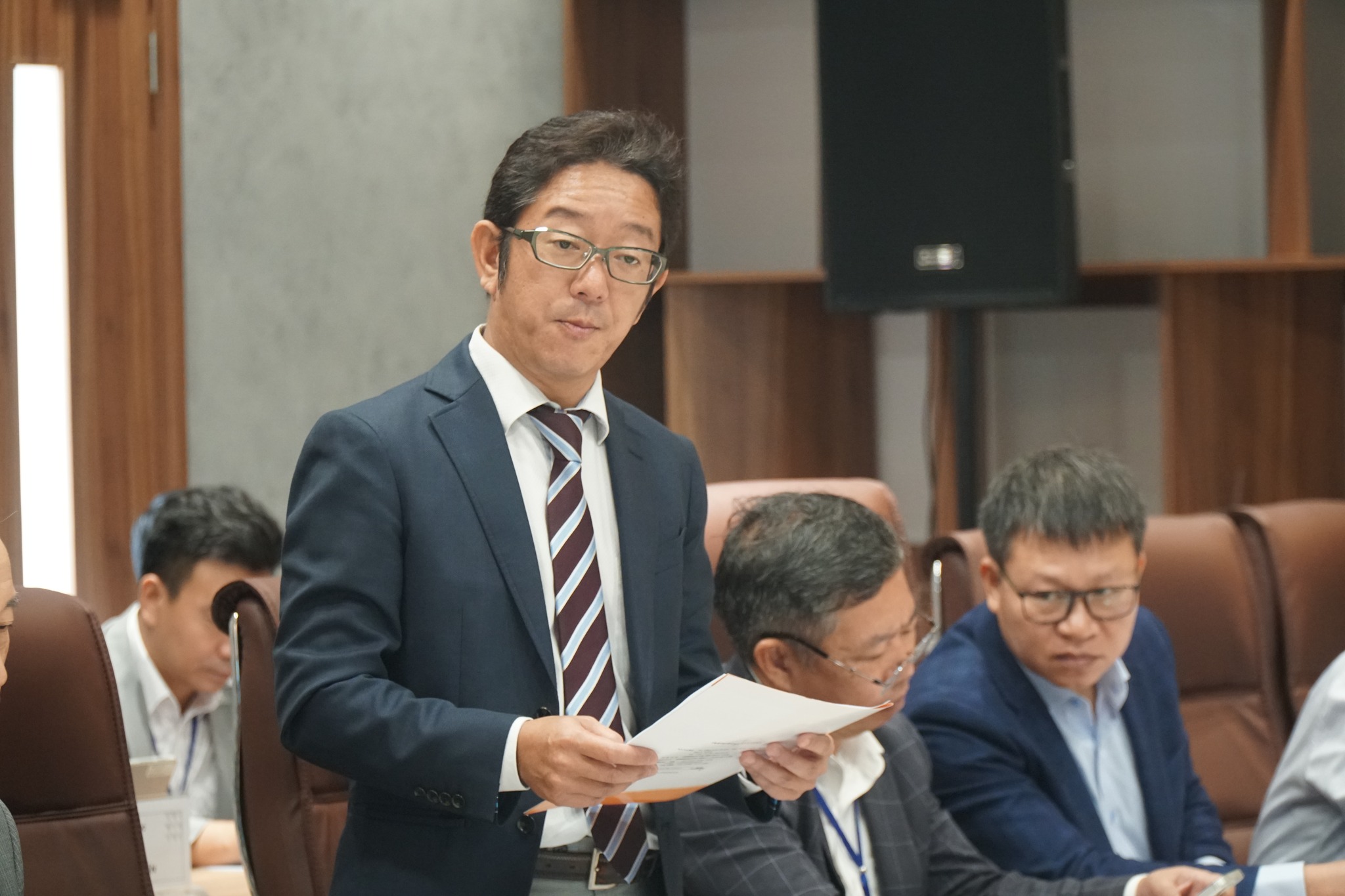 Connecting universities and businesses is a common trend at present. Besides that, engagement through research cooperation is the most important because it targets the common interests of both parties: the university's research results are transferred and meet the requirements of businesses.
The signing ceremony also welcomed Mr. Masuo Ono – Consul General, Consulate General of Japan in Ho Chi Minh City, along with other distinguished guests. Assoc. Prof. Dr. Tran Thien Phuc – HCMUT Vice President, along with leaders of several units.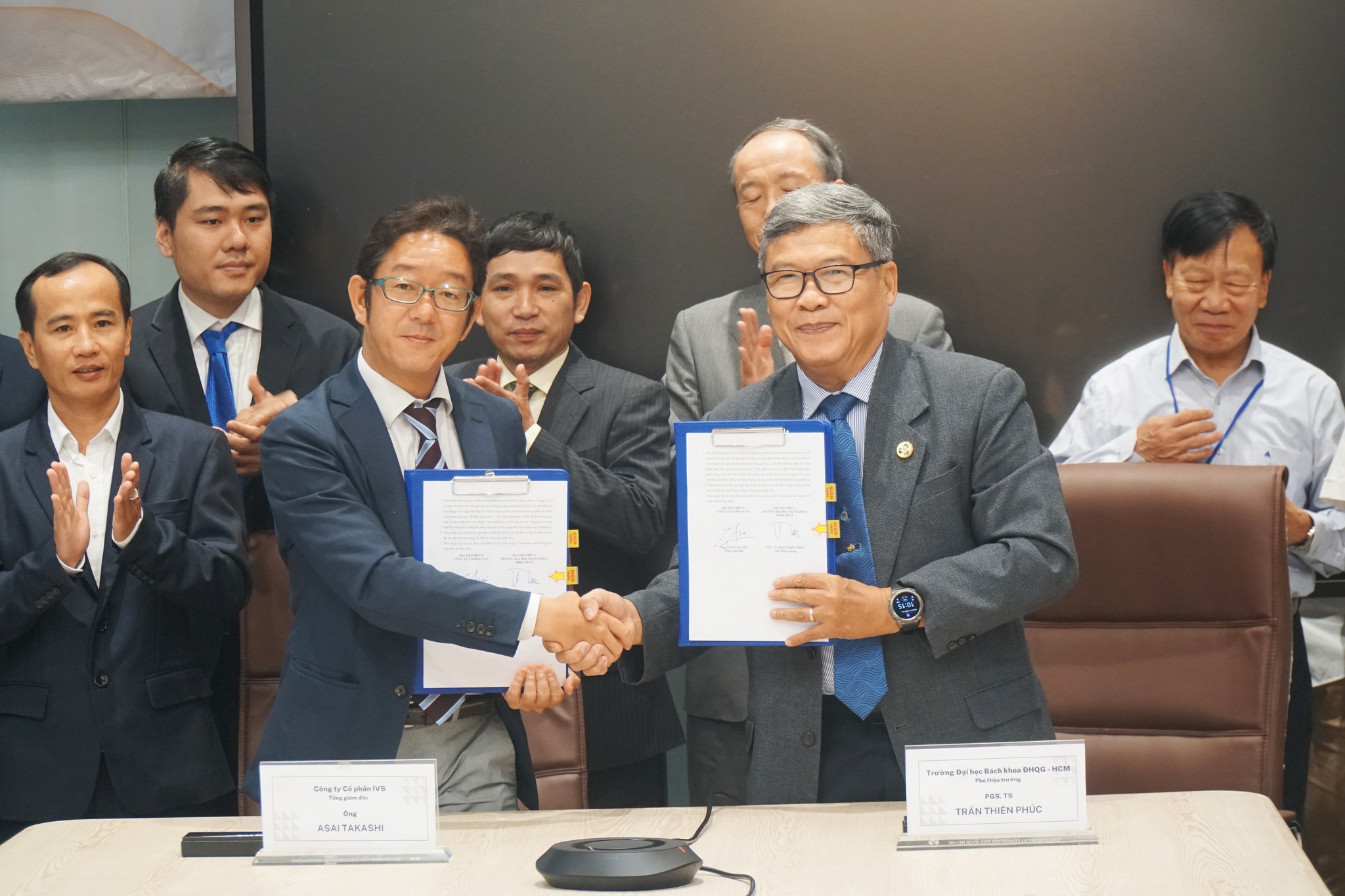 The delegation also visited HCMUT facilities such as the Faculty of Computer Science & Engineering, the Office for International Study Programs (OISP), the Cybersecurity Laboratory, the High Performance Computing Laboratory, and the Japanese N2 class of Japanese-oriented programs.
The delegation visited the Faculty of Computer Science & Engineering and affiliated laboratories.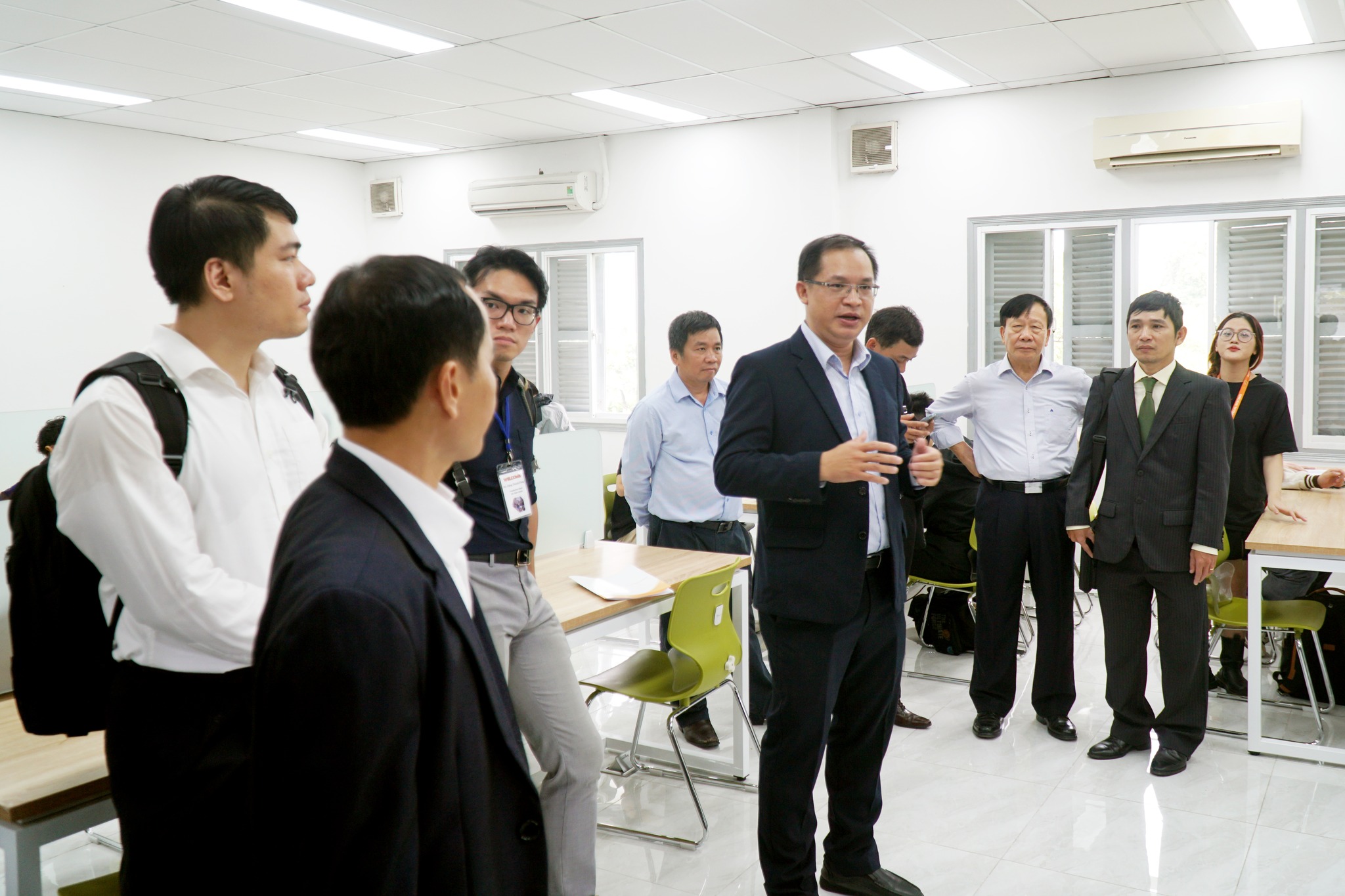 The delegation visited the Office for International Study Programs…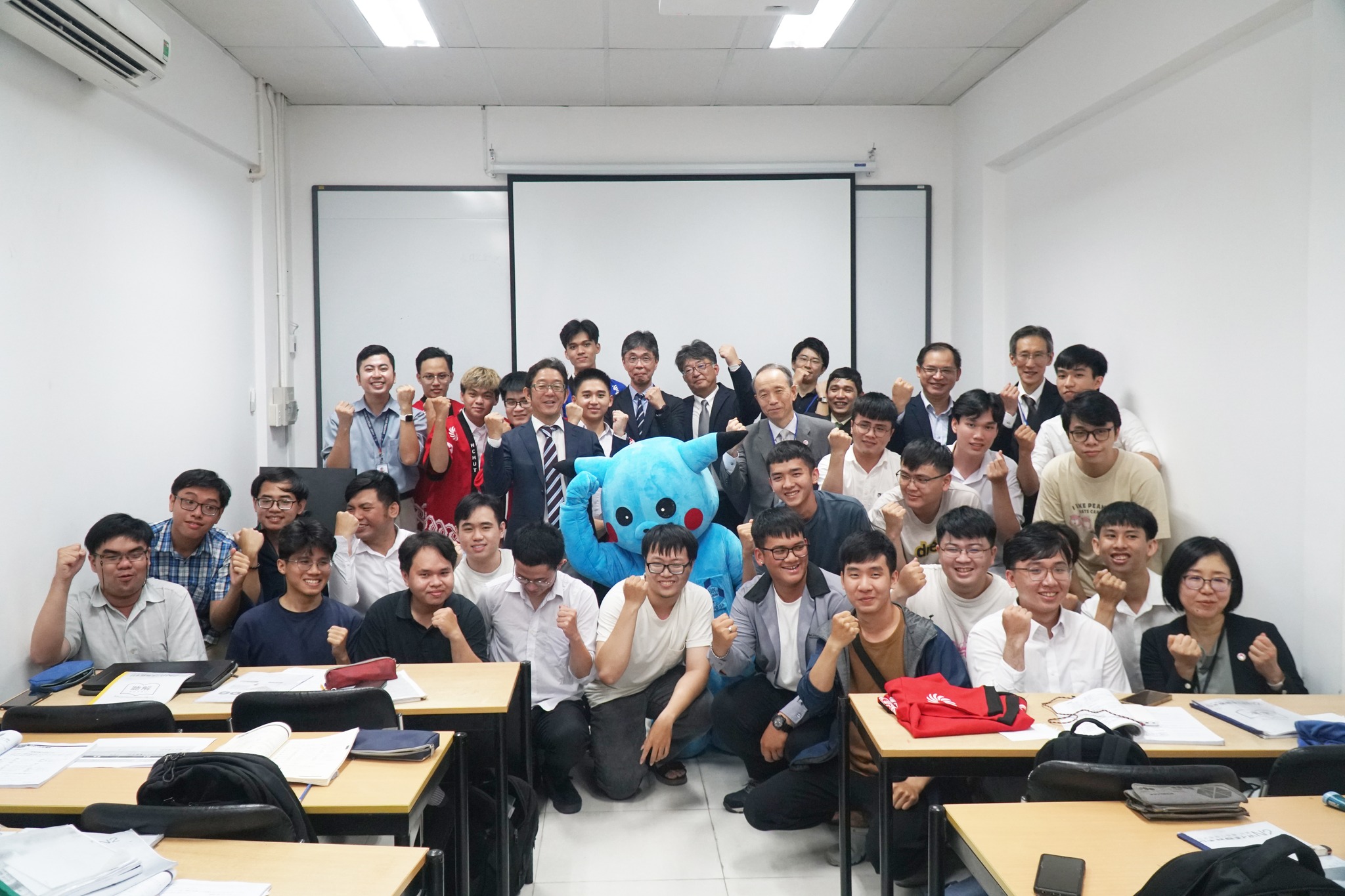 At HCMUT, we offer 21 Engineering & Management programs, fully taught in English with quality assurance in the academy, scientific research, and technology transferring in Vietnam. This course has been designed to provide ambitious learning outcomes and modules that grow your abilities toward the learning outcomes and help you explain what you can offer to employers.
Let's find out more about our undergraduate program and apply now for Fall 2024 Intake to get HCMUT scholarships with up to 75% tuition fee.