A remarkable Study Abroad Fair 2023 welcomed representatives from over 10 prestigious universities across Australia, New Zealand & Japan and more than 300 parents & students filled the HCMUT campus on March 19. Dozens of ocean-color booths lined the HCMUT campus and private sessions invited participants to explore the hottest international opportunities — an array of more than 50 programs across three countries.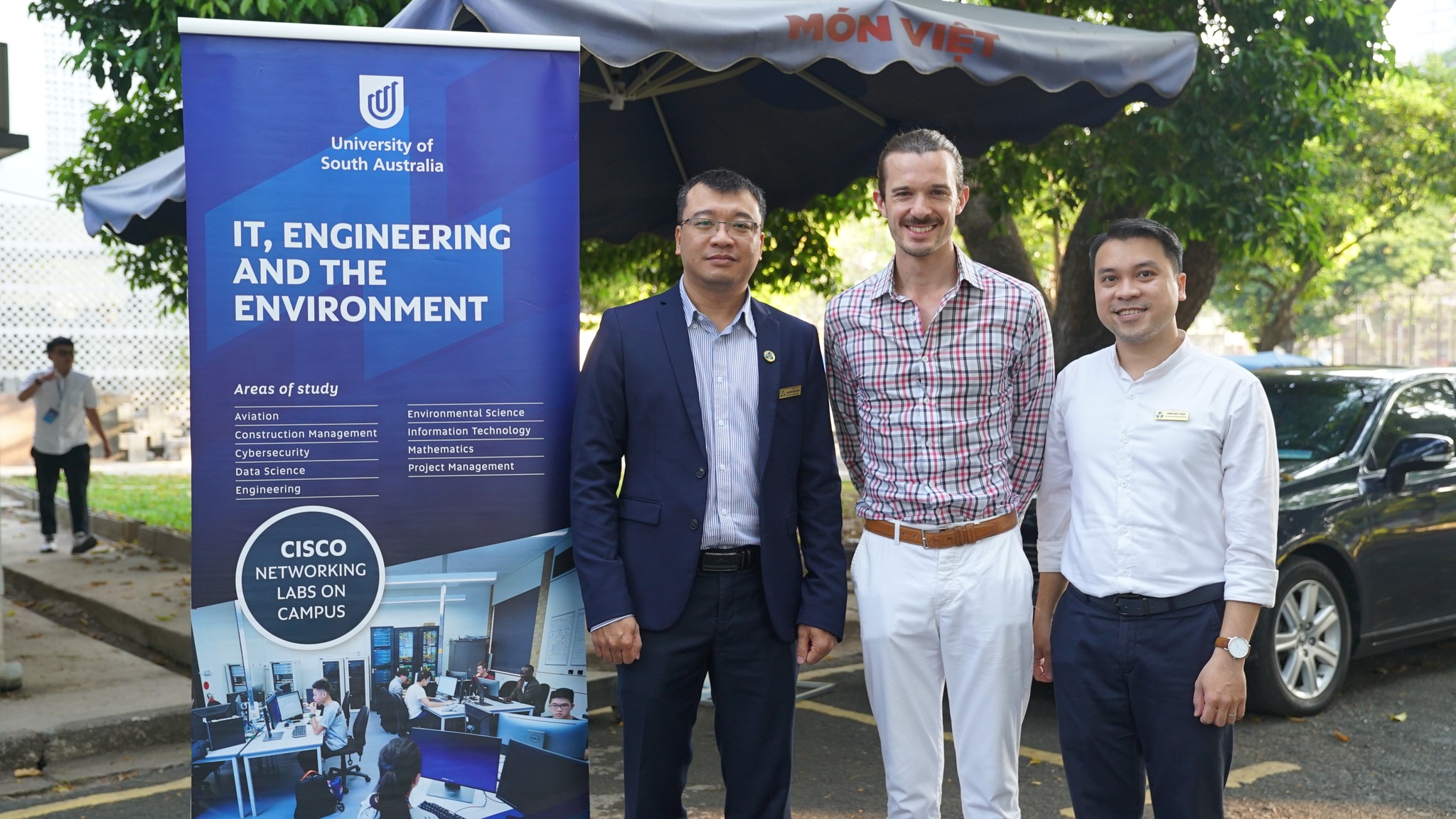 The fair is hosted by Office for International Study Programs (OISP), a unit of HCMUT, the division helping to support students, staff, and faculty in a learning environment that is open to global engagement. The event provided students with a unique opportunity to explore their international education options and engage with some of the most renowned institutions in the Asia-Pacific region.
Highlights of the event showed not only the private sessions of the university representatives delivered insightful presentations, showcasing their respective institutions' strengths, and research opportunities; one-on-one interactions with university representatives and receiving personalized guidance; detailed information about various scholarship opportunities and financial aid options; visa assistance; and HCMUT alumni also shared their personal study abroad stories, offering valuable insights and advice for prospective students. 
The event included a vibrant display of the unique cultures and traditions of Australia, New Zealand, and Japan, allowing students to get a taste of life in these countries.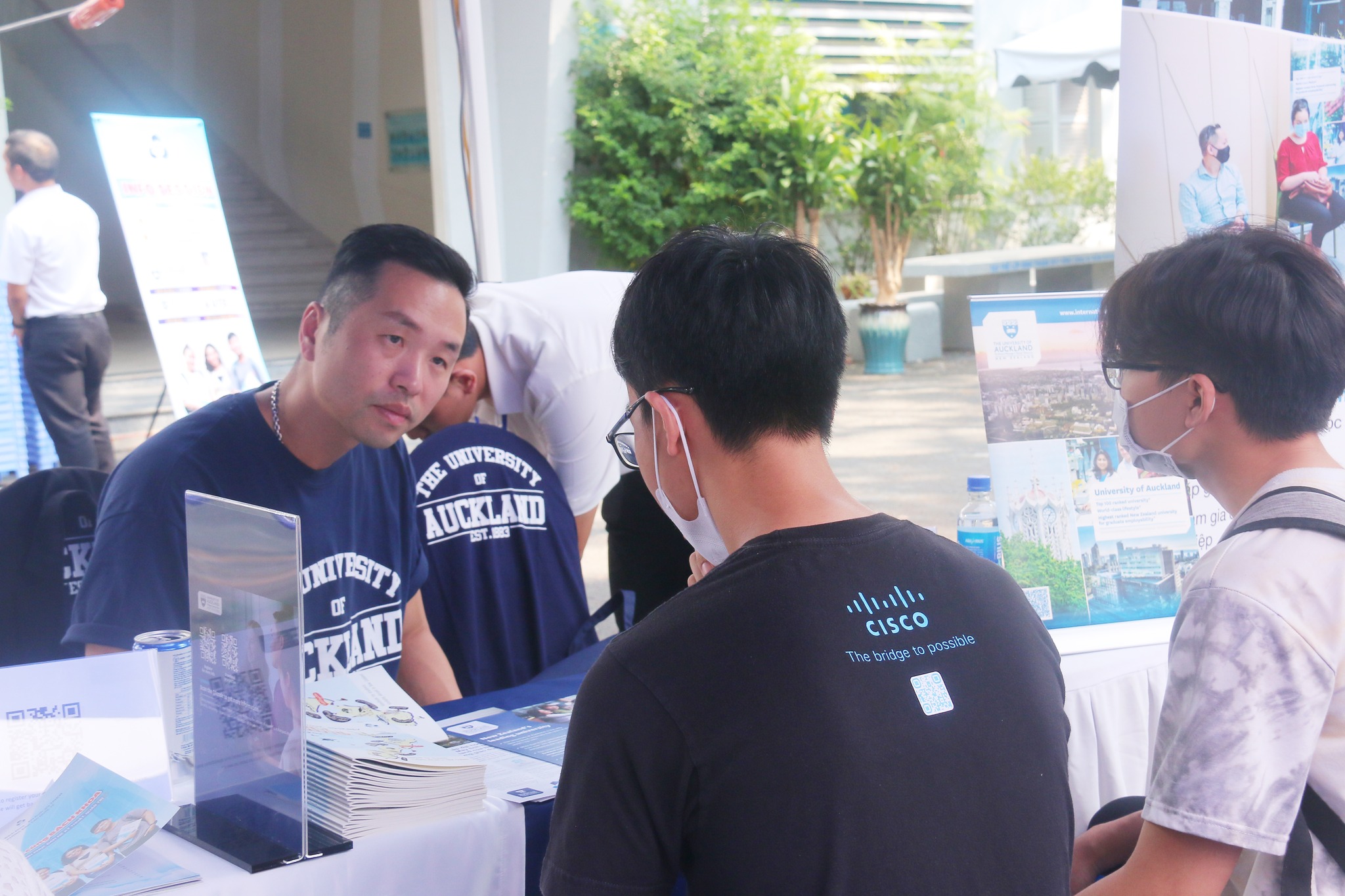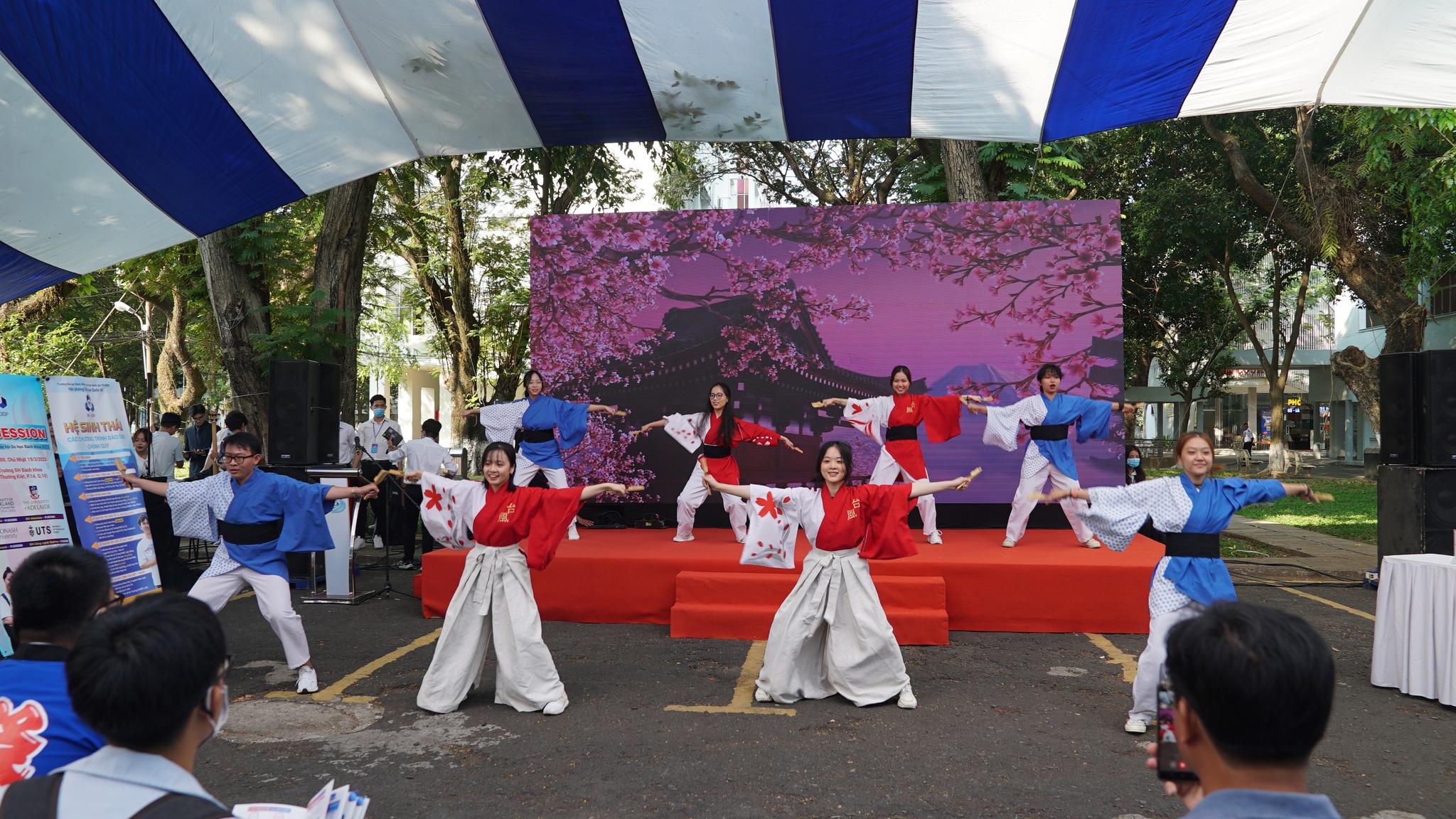 Participating universities included renowned institutions such as 9 Universities in Australia (University of Queensland, Monash University, University of Adelaide, the University of Technology Sydney, Macquarie University, Griffith University, Deakin University, University of Wollongong, University of South Australia), 2 Universities in New Zealand (the University of Auckland, University of Otago), and Nagaoka University of Technology in Japan.
The event was a resounding success, as Vietnamese students gained valuable information and connections that will help them make informed decisions about their study abroad options. With a greater understanding of the opportunities available in Australia, New Zealand, and Japan, participants are now better equipped to pursue their dreams of international education and cultural exchange.
In addition to the numerous HCMUT programs, there are a wide variety of exchange and affiliated programs open to students. Students can explore all the available options in the OISP. The Study Abroad office is located in the A4 building, HCMUT campus, Room 306.
The Study Abroad Event recap is available on Admission HCMUT – Bach Khoa youtube
By Mien Ha Vu