Recently, the Biomass Lab team from HCMUT – Bach Khoa has won one of the three First prizes at the Final Round of Tech Planter Asia Competition 2020. This award once again affirms the talent and courage of teachers and students of HCMUT – Bach Khoa.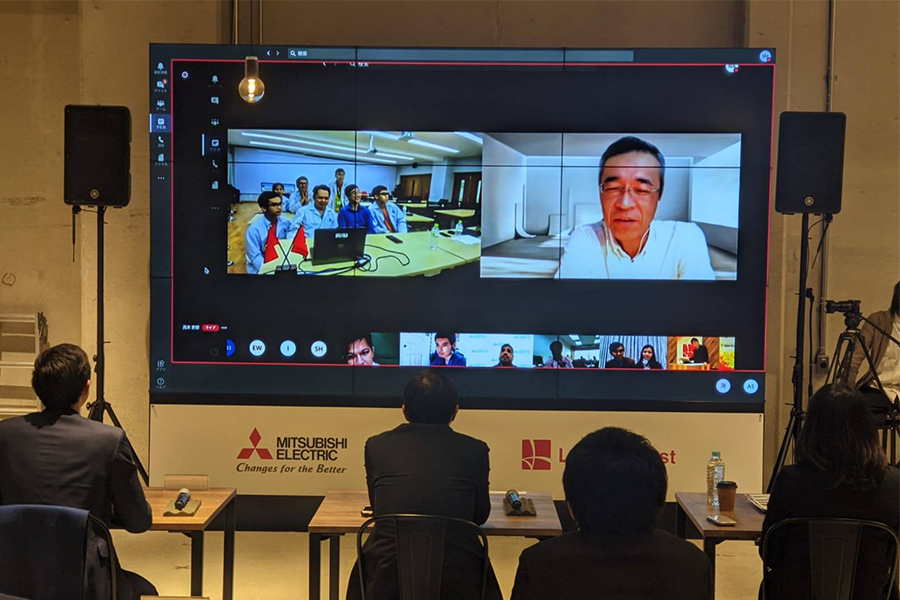 The Biomass Lab team includes members from both Food Technology and Chemical Engineering, English programs. The passion for scientific research has connected members to get the first achievement – Grand Winner Tech Planter Vietnam. People who have been great supporters for the success of the Biomass Lab team are Assoc. Prof. Dr. Nguyen Dinh Quan – Lecturer of Chemical Engineering Department, Head of Biomass Laboratory and MA. Tran Thi Tuong An.
"The professor has taught us various great lessons from ethics to knowledge, in which the lesson about environmental protection is one of the lessons that leave us the best impression." – Student Nguyen Long Hoang, member of Biomass Lab team shared about teacher Nguyen Dinh Quan.
This project's idea is to make use of paper mill sludge to create high quality cellulose, thereby creating a bio-material called cellulose nanocrystal (CNC). One time when they visited a paper factory, the Biomass team found that there was not an optimal solution to the sludge from the paper production process which greatly contributed to the environmental pollution. Paper sludge contains a lot of cellulose yet people have not taken full advantage of their beneficial properties. Along with the exploration and guidance of Assoc. Prof. Dr. Nguyen Dinh Quan, the Biomass team sought ways to convert this fermented waste into a high-quality cellulose membrane, which is bacterial cellulose. From this foundation, many useful materials, which can be used in a variety of applications, have been deployed into more in-depth research directions.
The special feature of this technology is that it makes the smelly, ugly and eco-unfriendly paper sludge, that cannot be put into application, become a high quality biological material. The fermentation stage directly produces bacterial cellulose (BC) – a source of cellulose that is very convenient for chemical and energy-saving processing compared to lignocellulose from plants such as wood, straw, … BC was hydrolyzed to obtain high-quality cellulose nanocrystals (CNC) – the highest bio-material available today which has the durability of 16 times higher than steel.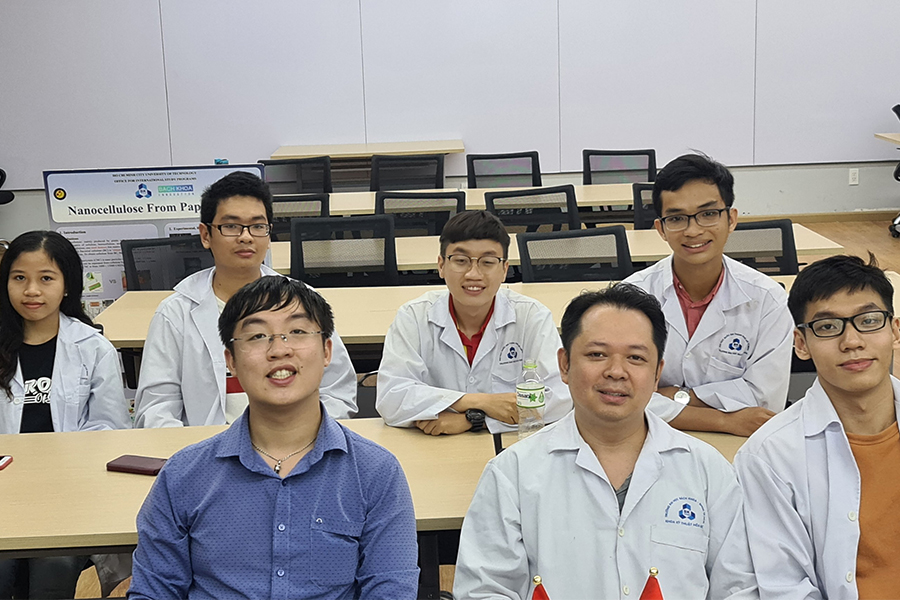 After winning the first place in the competition held in Vietnam, the Biomass team cherished a bigger dream at the 2020 Tech Planter Asia Finals. Over five months of non-stop research, last November, once again the Biomass team was crowned winners when seizing one of the four top prizes in the competition. A burst of joy for both lecturers and students from HCMUT – Bach Khoa!
This victory once again affirms the intellectual and spiritual strength to overcome the difficulties in learning and research of the Biomass team. "The hardest part of the team is that the Finals are held online and our opponents are really strong in both personnel and material aspects. There is a team of professors from famous Asian universities who plan to raise capital from 1-10 million USD and invest a lot. A number that we never dared to dream of" – shared Long Hoang.
The Tech Planter Asian Finals Round ended with the proud victory of the Biomass team. After the competition, the team plans to continue to develop products and research more to optimize production processes.