The age of the traditional car manufacturer is over, the world is on the move. Politically and technologically, we are living in an incredibly dynamic era. There is a turning point ahead of us – comparable in significance to the industrial revolution.
The innovation of modern car design trends is being driven by the desire to stand out amongst the competition, as well as increasing fuel efficiency.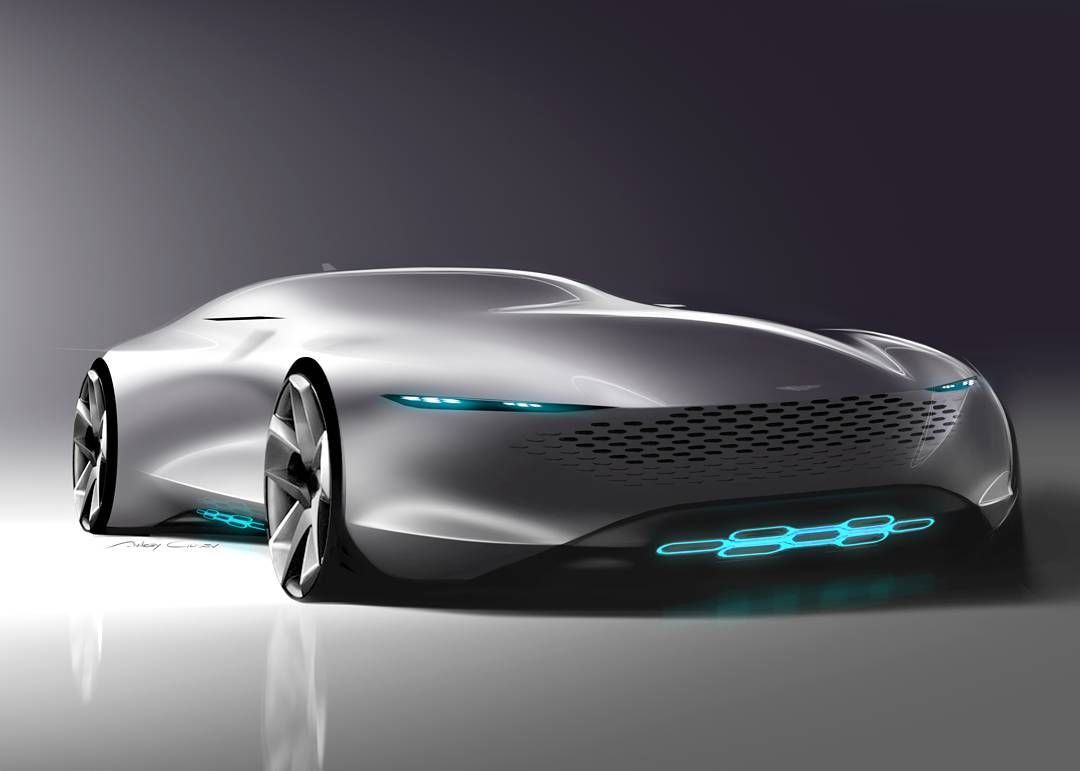 Designing the Car of the Future: Exterior Design
Today, manufacturers are bringing their A-game, with lightweight body materials, refined aerodynamics, and cosmetic LED technology. The car of the future should have a little something for everyone. It should be compact enough for city driving, but spacious enough for a family of four to sit comfortably inside. As more technology comes out in future we can only expect that car designs will become more and more extreme to stand out from the crowd.
1. Design Trend: Broad, Low and Lightweight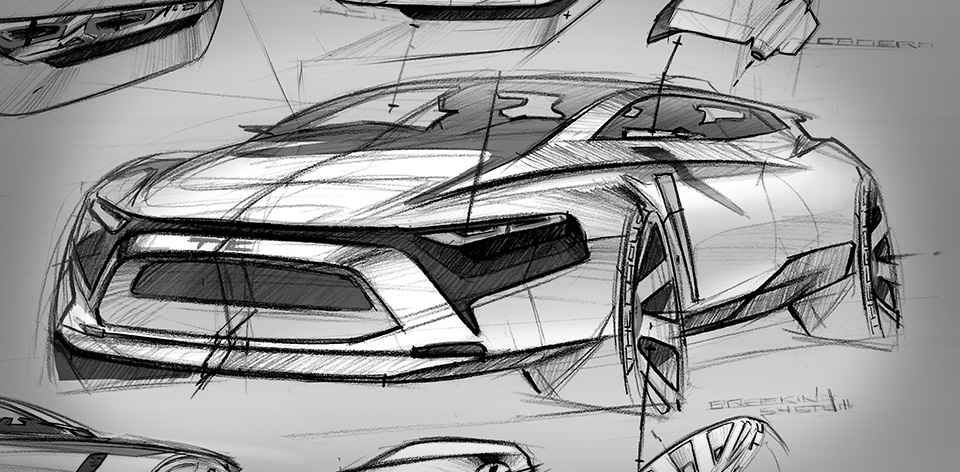 Car of the future-Broad, Low & Lightweight
One of the most pressing concerns driving modern car design trends is being eco-friendly and cutting down on unnecessary fuel consumption. As part of the pursuit for both efficiency and style, redefining car aerodynamics has remained one of the core modern design trends. Consumers want slicker futuristic designs that perform well and turn heads. Designing a broad, low and lightweight body is purely effective on performance, comfort and efficiency. The broad shape improves interior space, the low ride height improves aerodynamic performance and the emphasis on lightweight construction improves the drivetrain's power and efficiency.
2. Design Trend – Panoramic Roof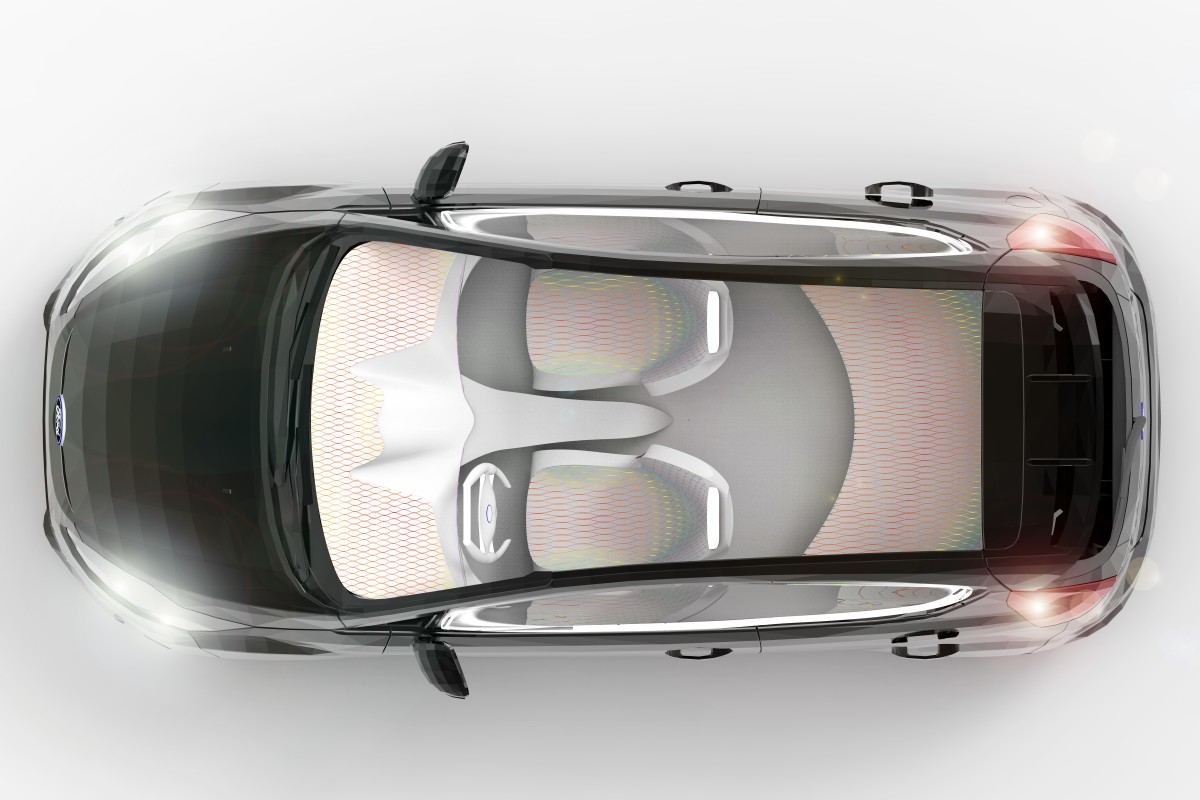 Car of the future-Panoramic Roof
Car of the future-Panoramic Roof
In recent concept car designs the panoramic roof is a common element. Panoramic roofs are the expanded sunroof panels or windows that expand onto the roofline. Using current consumer options, such a roof line would be impossible, since rollover crashes and other impacts would make this option a serious safety hazard. In recent years, however, glass technologies have evolved quickly, the market trends in automotive panoramic sunroof are rising innovation in glass technology and rise in demand for safety, comfort and convenience features.
3. Design Trend – Double Doors

Car of the future-Double Doors
Having a compact size is important for designing a future car, but it should not give up on the functionality of four doors. Engineers and Designers are introducing the concept of swing-out double doors for future car designs. By 2025 we expect to see this trend in the middle-of-the-road. 
4.  Design Trend – High Efficiency, Aggressive Headlights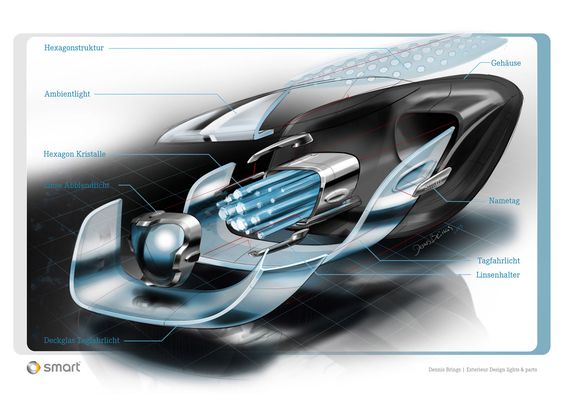 Car of the future-High Efficiency, Aggressive Headlights
An aggressive headlight design is the mark of a well-designed sports car. Some car manufacturers introduced efficient and high output light technology for their future concept cars. These new lights consume relatively less amount of power, while providing necessary light for safe night travels, as compared to the conventional headlights which consume a good amount of fuel on long trips.
What do you hope to see in the car of the future? These 4 trends represent a clear shot toward the cars we might be driving in 2030. While design technologies and next gen powertrains will evolve quickly, we see a vehicle that will bridge the gap between our automotive past and our automated future. We'd love to know how you'd shape the car of the future in your eyes.
Automotive Engineering at HCMUT – Bach Khoa is built towards the technological future of Cars. By introducing updated methods and effective learning, HCMUT is creating one of the best environment in Vietnam where one can pursue the passion of learning the future trends in Automotive Technology.