"In 2020, Vietnam's logistics industry will enter a booming period", according to the Vietnam Logistics Business Association (VLA). This is both an opportunity and a challenge for Vietnam to become a key logistics center in Asia.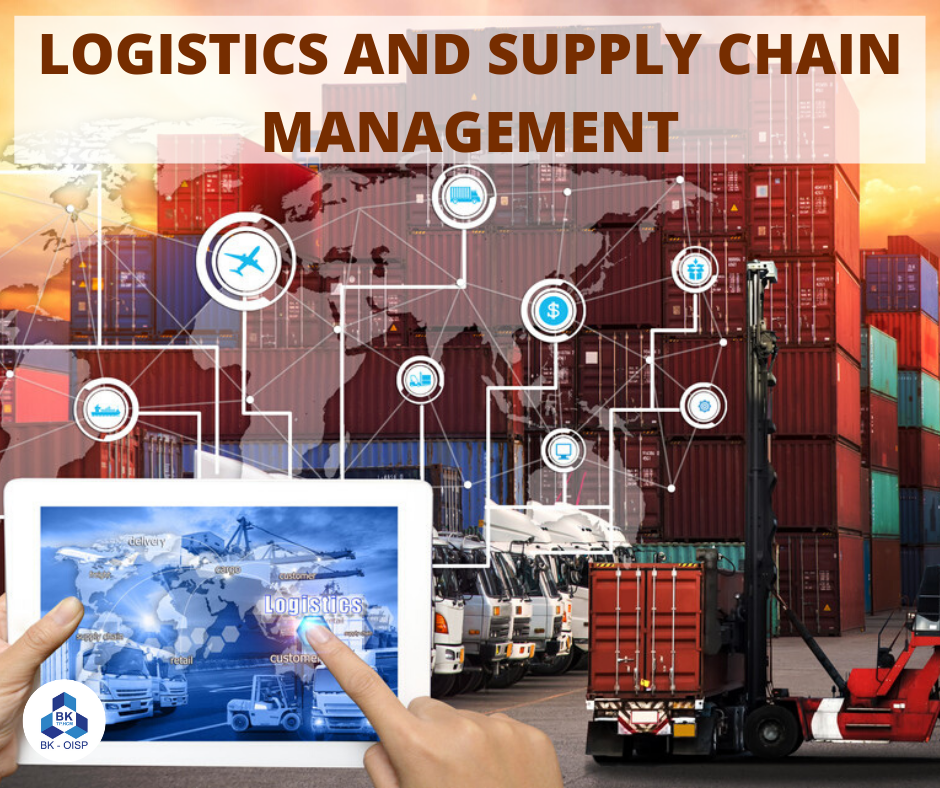 HCMUT – Bach Khoa offers undergraduate programs in Logistics and Supply Chain Management
Logistics industry in Vietnam will boom in 2020
Vietnam is a country with a high economic growth rate with a young population and a rapid grasp of modern science and technology. Domestic production and increased consumption accompanied by economic growth is the main driver of the logistics industry. In particular, the rapidly growing wave of e-commerce has greatly affected the development of logistics. This is a favorable opportunity for start-up delivery businesses to form and develop.
Having geographical conditions suitable for long coastline and canal systems, Vietnam also has great potential for developing maritime transport. Vietnam is also a key international transport route. The whole country has 272 wharves with an annual capacity of over 550 million tons and 1300 enterprises providing maritime transport services. But these businesses have not fully met the needs of the market. Therefore, the maritime logistics industry needs to focus more on investment to have a profound impact on economic growth.
The government plans to turn Vietnam into a powerful maritime nation by 2030, increasing the contribution of the maritime industry to GDP by 10%.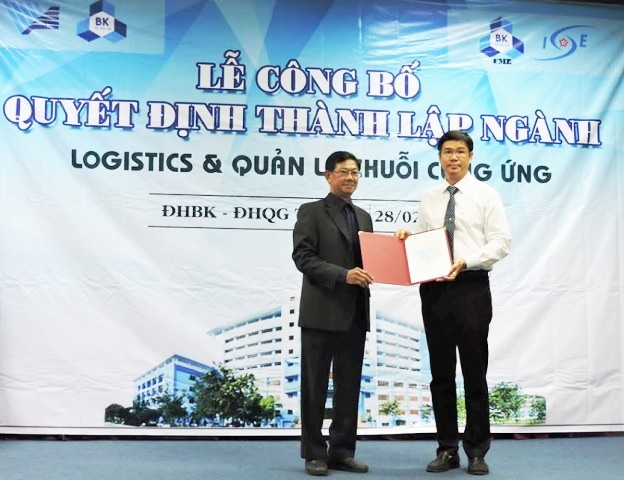 The ceremony to announce the establishment of Logistics and Supply Chain Management at the Ho Chi Minh City University of Technology.
Opportunities and challenges for Vietnamese labor
According to VLA, the demand for using human resources in logistics is about 1.2 million by 2025. Survey results of the HCMC Institute for Development Studies (HIDS) show that up to 53.3% of enterprises lack qualified staff and logistics knowledge. This shows that the market is in need of huge labor resources.
However, the modern logistics and transportation industry requires continuous improvement and development from infrastructure to labor quality. In the coming time, logistics companies will compete fiercely, because at present, Vietnam is still dominated by foreign transport enterprises.
In order to make a breakthrough and achieve expectations of becoming an Asian logistics center, the government needs to invest and develop more. Typically, focusing on developing transport infrastructure, solving system problems to increase efficiency and reduce logistics costs. In addition to physical infrastructure investment, Vietnam needs to expand human resource trainings to meet the quantity and quality of businesses in the field of logistics. Opportunities are many, but to seize them, workers need to be well prepared to meet the increasingly stringent requirements of the market.
Study Logistics and Supply Chain Management at the Ho Chi Minh City University of Technology
In 2020, the Ho Chi Minh City University of Technology (HCMUT Bach Khoa) – Vietnam National University HCMC will open Logistics and Supply Chain Management program which is taught entirely in English.
Logistics and Supply Chain Management plays an important role in the production, circulation and distribution of goods. Students will be able to analyze, evaluate, design, deploy, operate, and improve the efficiency of Logistics and Supply Chain systems. In particular, the program is taught in English which also helps students develop necessary skills in study and work. This is the premise for coordinating other industries to solve interdisciplinary and multidisciplinary issues related to Logistics and Supply Chain.
Career prospects
There is a growing need for managers with expertise in logistics and supply chain management in Vietnam and the ASEAN region. You will be capable of taking on a broad range of roles including:
-Account manager, Contracts specialist, Import/export manager, Inventory manager, Logistics/supply chain analyst, Purchasing or procurement manager, Logistics/supply chain operations consultan, Supply chain planner/designer, Distribution network planner/designer…
Many employers across multiple sectors, from government departments to retail firms, require skilled supply chain and logistics professionals and recruit directly into their businesses and organisations. Supply chain and logistics is also an inherently international sector so roles can be based across the world and often involve national and international travel.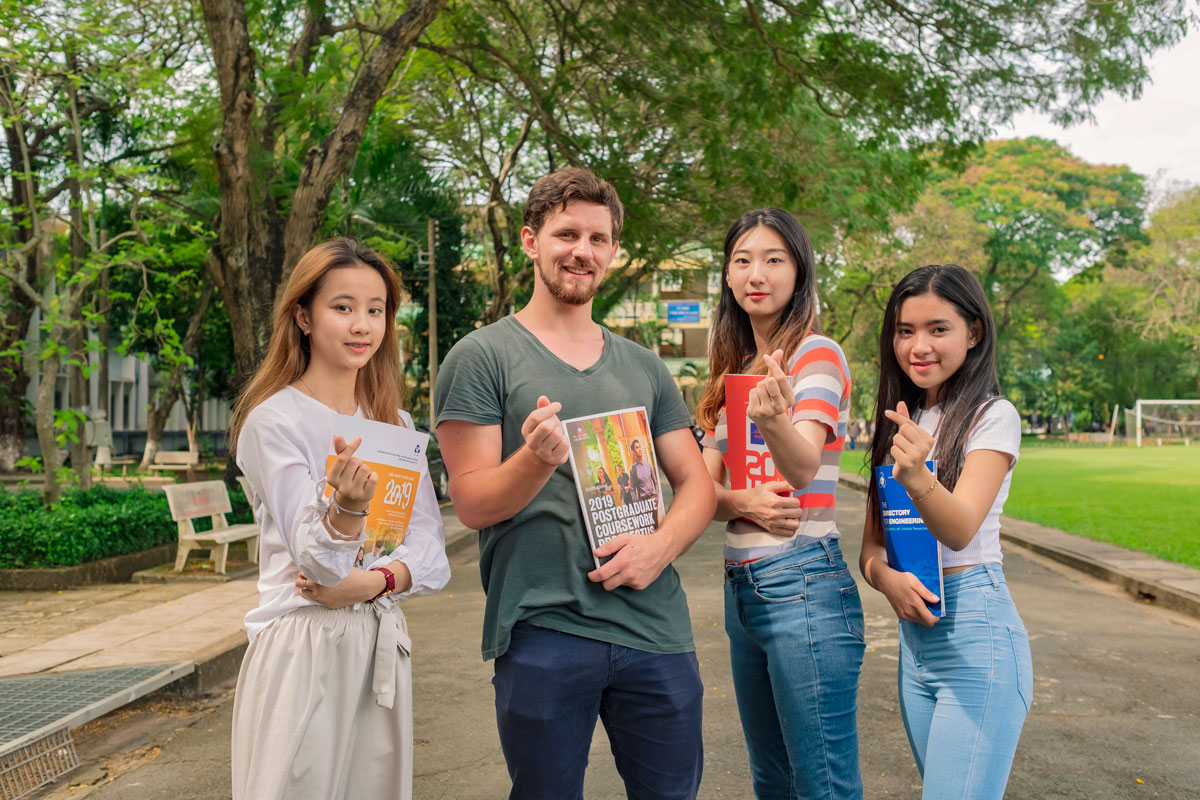 INTERNATIONAL ADMISSION 2020
Scholarships for programs in Engineering and Business is open for students from all over the world.